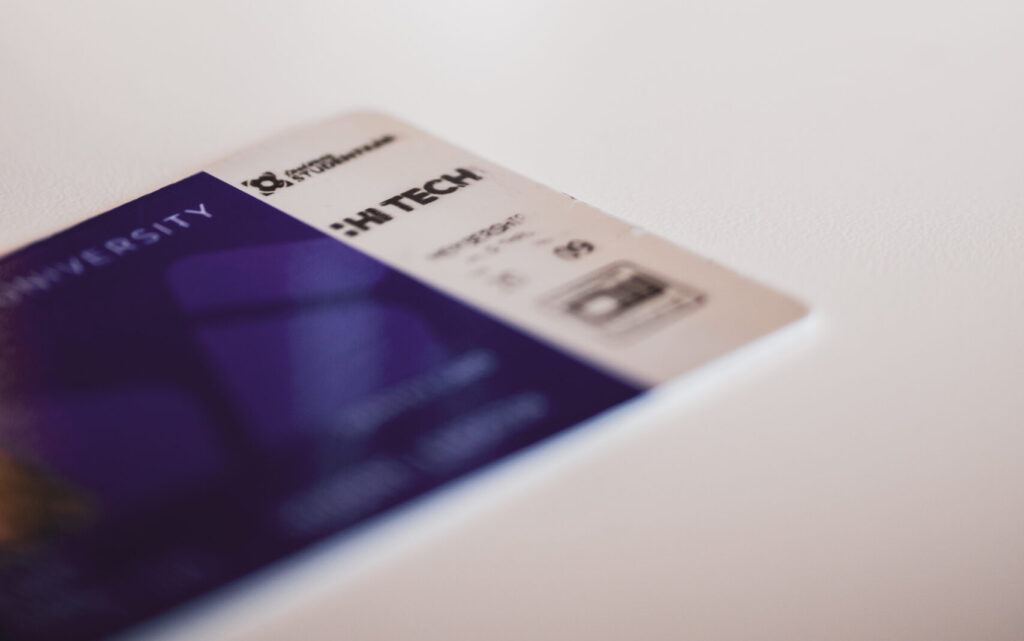 Whether you're a first-year student or a veteran on campus, tips and tricks to get your everyday life into order always come in handy. In the following, we've put together a list of things to help you along the way.
Have you just begun your studies at Jönköping University?
Your first few months as a student may be a bit overwhelming at times. Everything is new and there are many things you have to keep track of but don't worry. In time, all the pieces will fall into place. Below, you'll find some hints that will make your first semester on campus easier.
Before the start of the semester
When you have received confirmation of your place at Jönköping University, it's time to start a new chapter in your life. If you want to come prepared, it may be a good idea to do the following before the beginning of the semester:
Your first day on campus
As soon as you have confirmed your place at Jönköping University, you'll receive a notice to attend a roll call/introduction where you to receive information about your course/program.
Once this is over, Kick-off week starts for you and your classmates. During Kick-off week, the Student Union and student volunteers organize activities so that you get to know Jönköping and the University.
When the Kick-off is getting closer you´ll find the schedule here. You can also download the Kick Off JU app in App Store or Google Play. Make sure to download the HI TECH app or go to our Event Calendar to keep track of events that are arranged by us. 
The first few weeks
Once Kick-off week is over, it's time to begin your studies in earnest. Have no fear! There are still a number of activities and projects to involve in outside your studies.
Your first few weeks are ideally spent exploring campus and all the things it offers. Why not join an association? Or perhaps you're more interested in relaxing in the student café or the night club Akademien?
Also, don't forget to pay your Student Union membership fee, as it is compulsory to do so at Jönköping University.
PS. Improve your study technique at the Career Center, which offers guidance and lectures on the subject every semester.
As you have studied for a while, you've probably had time to familiarize yourself with the workings of life as a student in Jönköping. You know what the Student Union does and which student association you belong to.
However, even a veteran student may find it useful to refresh their memory and take on new challenges.
Hopefully, you've found the perfect study technique, which should leave you with more time for recreational activities. Why not use it to spice up your CV by joining an association, or working for your Student Association or the Student Union? Creating value for your fellow students is worthwhile, both in itself and because it is an awesome experience that may help you find your dream job later on.
As a veteran on campus, you've probably taken a number of courses and exams. Perhaps you've run across some as yet undiscovered flaws in the system, or have questions now that you didn't then? HI EDUCATION is one of our committees that works with issues related to your education. As a student you can always reach out to them for help or if you have questions. You can also contact the Education Committee of the Student Union to gain assistance in finding answers to questions related to your education. 
If you're a hardcore student looking to take on challenges no has done before, you can always start an association or a project. E-mail the Associations Coordinator and book a meeting to discuss how to best realize your dream.