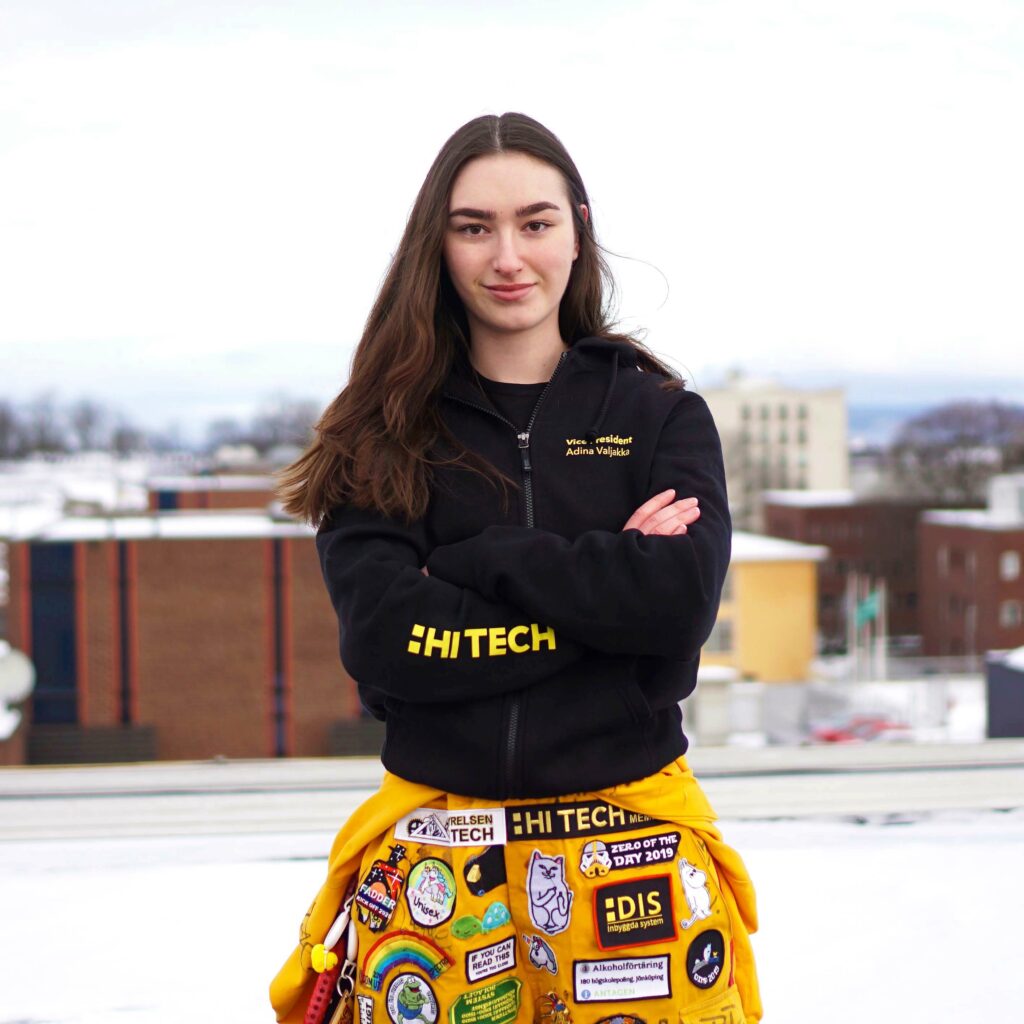 Hello,
My name is Adina Valjakka and I'm studying my second year in embedded systems, computer engineering.
My main responsibility as Vice President is to support the President of HI TECH. I am also the student representative in the work environment committee at both School of Engineering and Jönköping Student Union.
If you have any questions regarding anything, just send me an email or stop me in the corridor. 
Until next time!