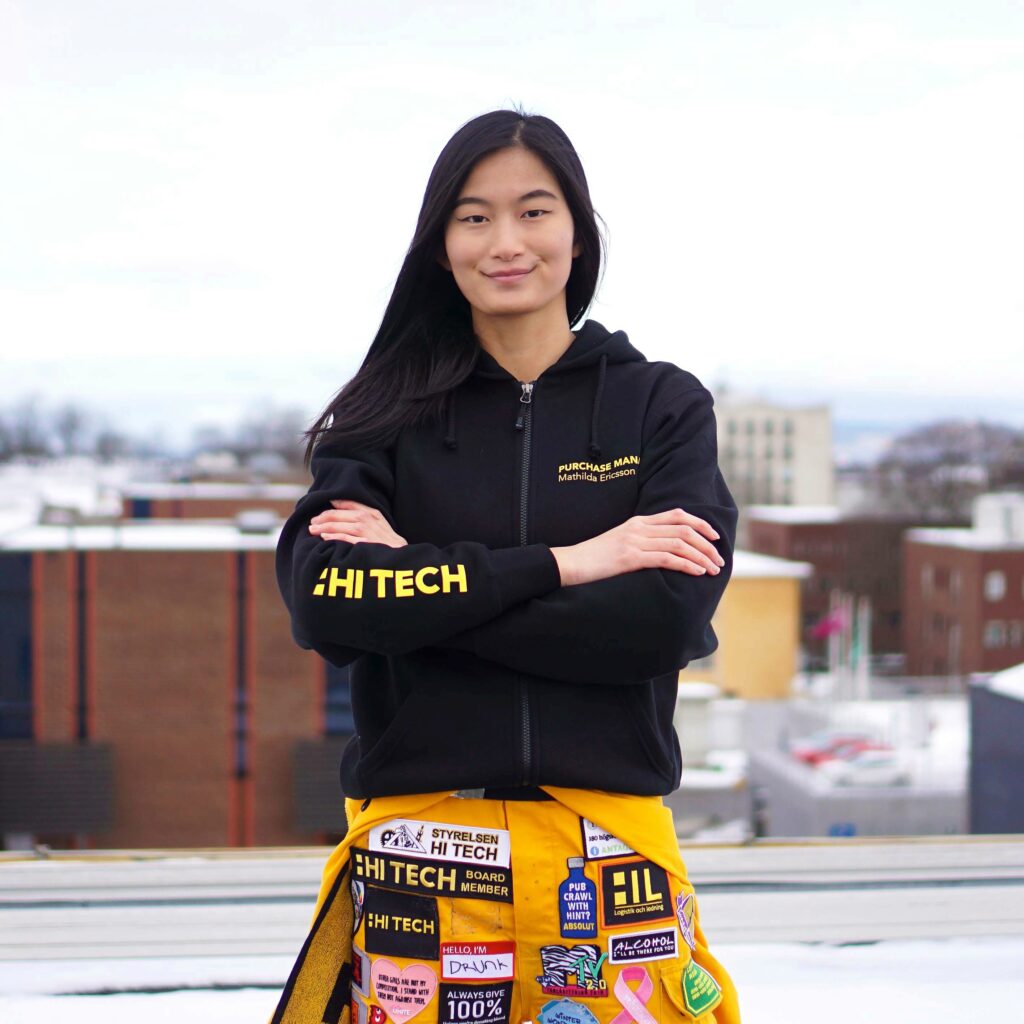 Hello!
My name is Mathilda Ericsson and I'm the purchase manager in the board of HI TECH. I'm studying my first year at Industrial Engineering and Economics with focus on logistics and managment.
My main responsibilty within HI TECH is to take care of our HI SHOP. This means that I'm in charge of providing all the equipment students need for a better student life which is available in our shop.
As the purchase manager, I'm also in charge of handeling all the purchases made within HI TECH and making sure all equipement for the kick off is in stock, such as: overalls, towels, patches etc.
If you have any questions, don't hesitate to contact me through email or talk to me in the hallway or in the HI SHOP.
Best Regards!