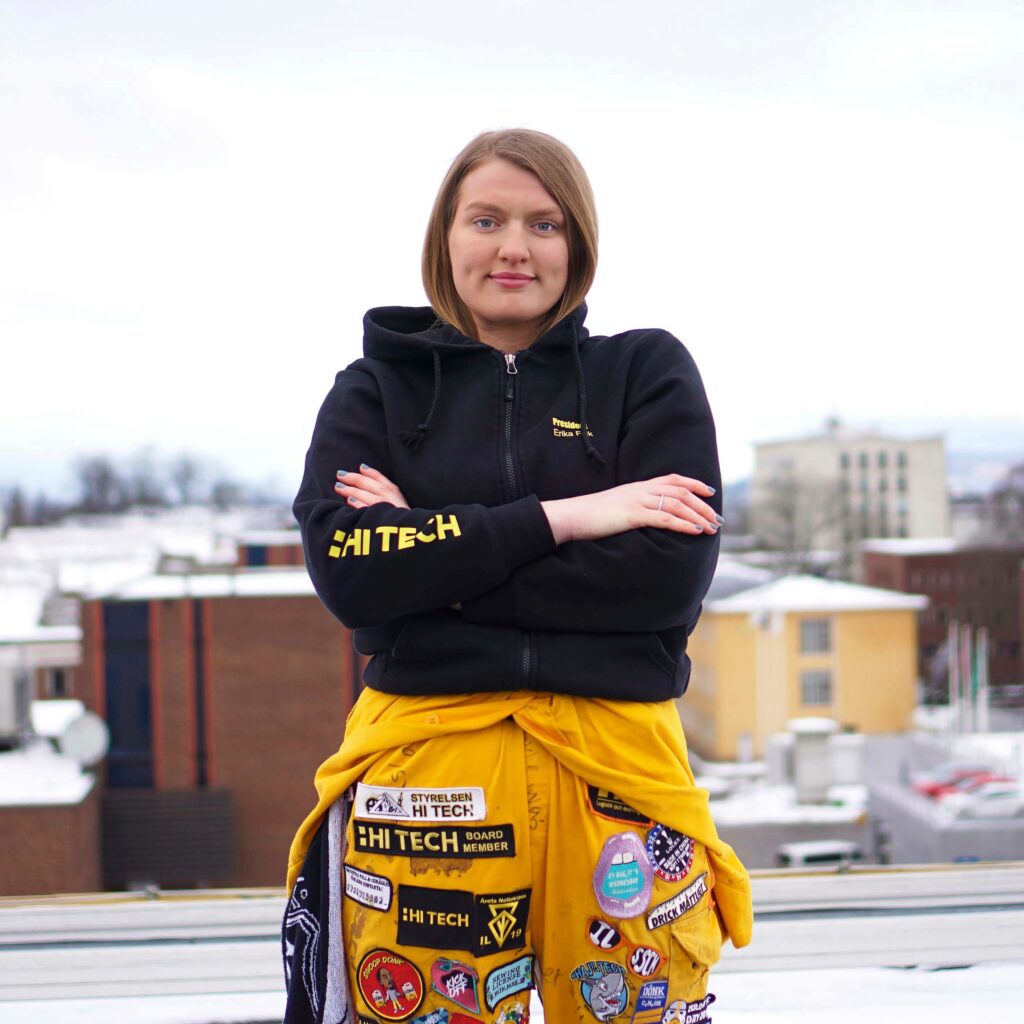 Hello!
My name is Erika Falk and I am the current President of HI TECH. I have taken a gap year from my studies, from the logistics and management program, to work full time with this. I work approximately 40 hours per week. Most of the time I spend in my office that is located in the HI TECH office, otherwise I go to meetings or sit at the Jönköping Student Union office.
As the President I have the main responsibility for the entire association. It is difficult to me to state all the different things I do on a daily basis, but they all have one common thing: I do them to make the student life better for you.
You are more than welcome to email, call or text me.