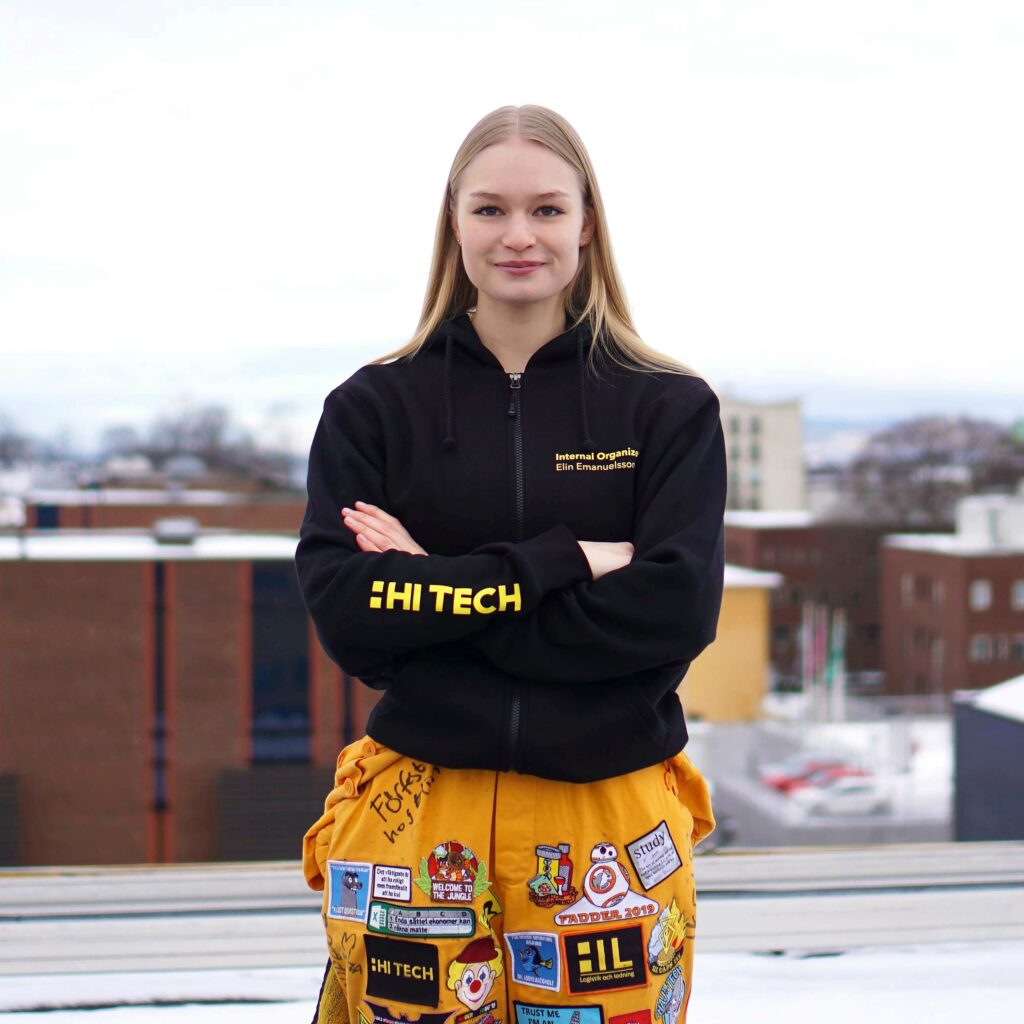 Hello!
My name is Elin Emanuelsson and I am studying my last year of Industrial engineering and management with specialization in Logistics and Management.
As the Internal Organizer I have the main responsibility for the amazing work group HI TECH EVENT. This work group focuses on planning events such as the HI TECH GALA, the kick off welcome dinner and Graduation Banquet.
Do not hesitate to email me if you have any questions.