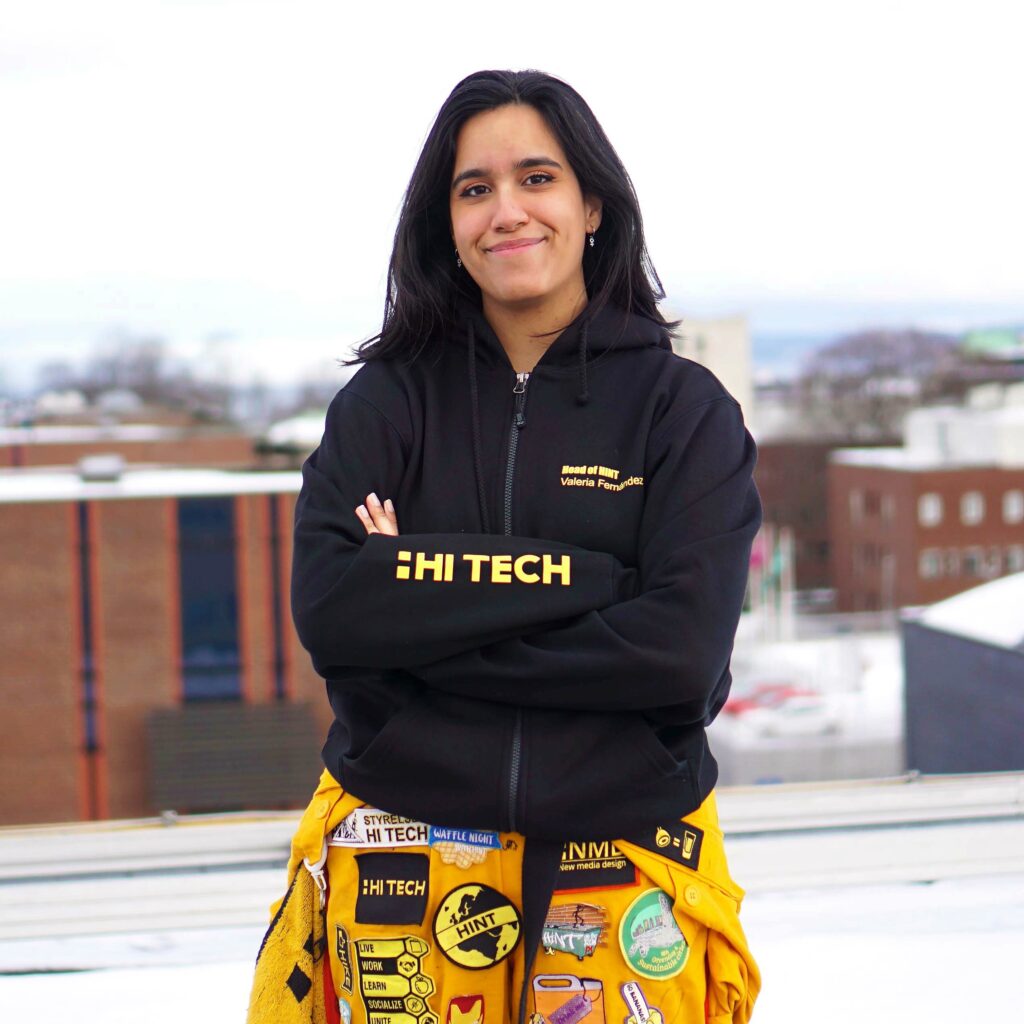 Hi there!
My name is Valeria Fernández and I'm a second year student of New Media Design here at the School of Engineering.
If you ever find yourself walking around campus and smell Waffles out of the blue, it's most likely to be HINT having a Waffle Night! Or maybe you will see us walking in the city visiting different pubs in one of our Pub Crawls, or perhaps you will join us running around with HINT's Hide and Seek event HINT On The Run! We also take an active part helping in the Go Exchange fair and we are Fadders during the Fall and Spring Kick Off for the exchange and master students. We're pretty much on the ball!
Our goal in HINT is to integrate international and Swedish students here at JTH and make everyone feel welcomed at all times. We all love speaking English and we're always up for a good old chat if you ever find yourself needing anything around Campus or the city.
You're more than welcome to email HINT or contact me through my phone if you have any questions.