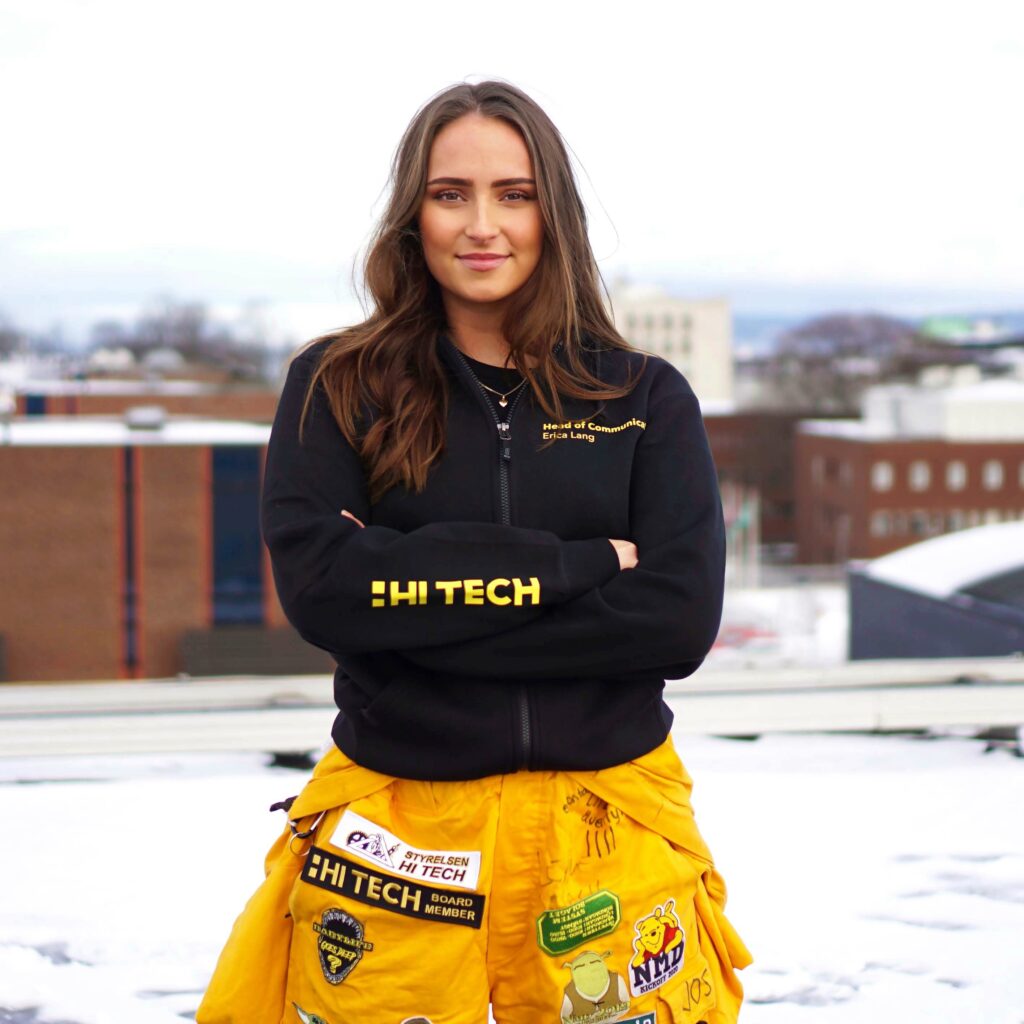 Hello there!
My name is Erica Lang and I'm a second year student of New Media Design here at the School of Engineering.
My job as Head of Communication is to make sure that the communication to students and marketing of HI TECH is at its best. Me and my workgroup HI TECH SOCIAL are creating graphical content in different forms for HI TECH and the associations. Sometimes we are photographers, other times we are graphic designers. Additionally, we are running the social medias of HI TECH. Our tasks vary a lot so it is a really fun way to get involved.
If you have any questions, don't hesitate to contact me!