Biannual Meeting
November 13, 2018 @ 17:00

-

22:00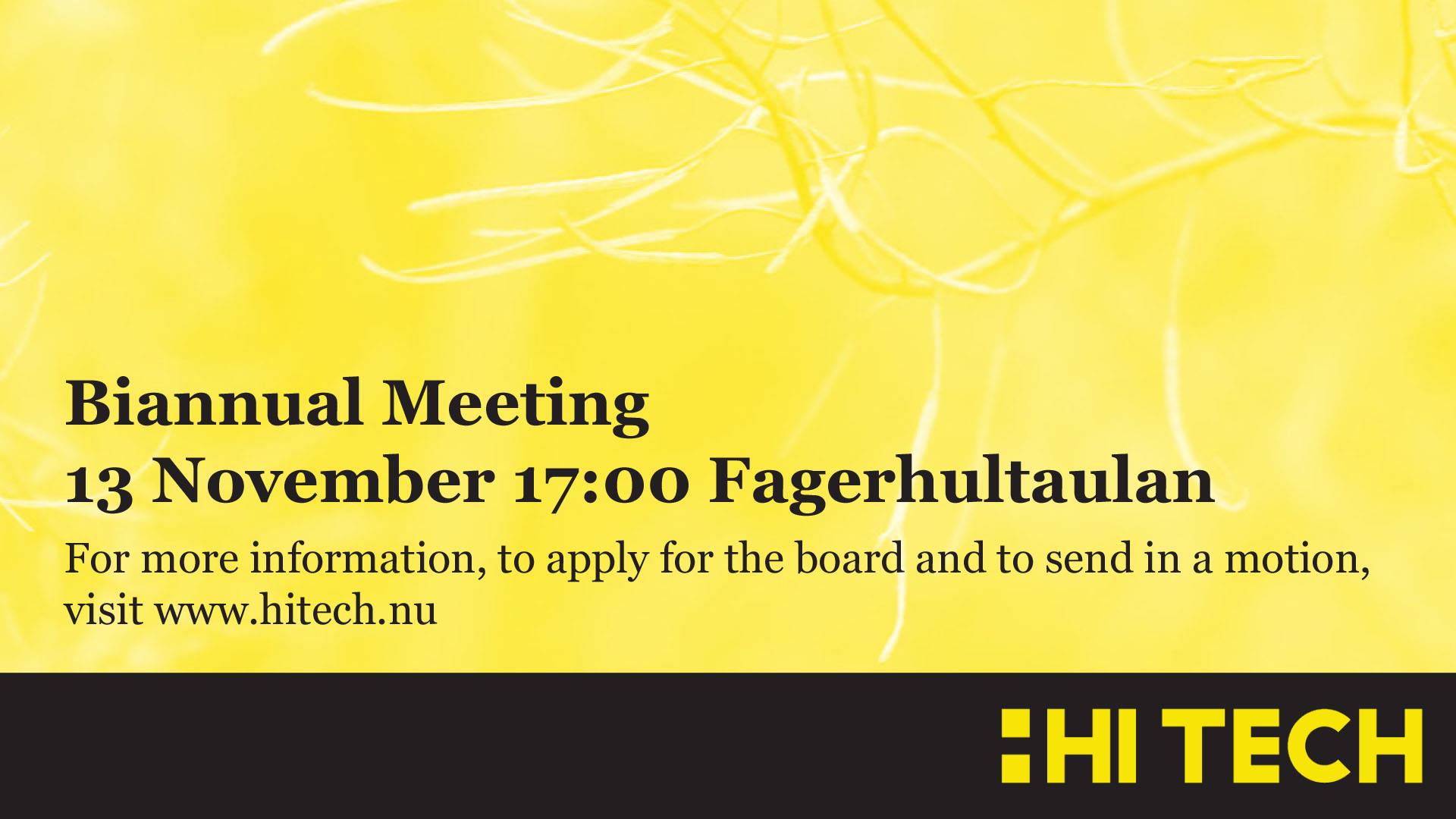 For more than thirty years students have been engaged to make the student life as good as possible.
A good way of getting involved and be able to influence is to be a board member of HI TECH and represent all of the students at JTH.
Now we are going to elect six new bord members and bi-elect a President at our biannual meeting the 13th of November in Fagerhultsaulan.
A bi-election is a special election held between the general elections to fill a vacancy. We are to elect a President who will lead the board for half a mandate, meaning half a year.
Besides President, following board positions are now open for applications:
– Vice President of HI TECH
– Head of HI LIFE
– Head of Communication
– Head of Finance
– Head of Affairs
– Internal Organizer
What's in it for you except the chance to affect your and all students on JTHs student time?
– Involvement credits for your semesters aboard.
– To meet new people and make friends for life.
– The opportunity to create contacts with companies and organizations.
And last but not least, it looks great on your resume and will make you stand out from the rest of your graduating classmates.
Interested but uncertain? Send us a Facebook message, e-mail us or swing by our office located by the lunch room.
APPLY BEFORE 31st of OCTOBER, 23:59
Apply at www.hitech.nu/apply
When the day finnaly arrives, DO NOT FORGET to bring your valid JU-card and valid identification!
A tip from the board is to bring something tasty to eat! During the meeting we will provide you with coffee and after the meeting has finished we will celebrate with some delicious food for all the members of HI TECH who have been participating during the meeting!
See you there!